Post by matsif on Dec 14, 2018 13:12:21 GMT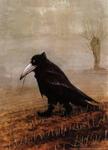 Something, and I'm not sure where or what it is exactly, in this iteration makes him too good. But, as that appears to be the entire point of CID warlocks/warcasters I don't know that it is a "problem" per se'.
where are you getting 2 quality guns in your list outside of your own heavies, or at least a harpy? maybe a rifle crew, maybe a CRA from strike force (into a jack), maybe a battle engine, that's about it.
is having to dedicate your caster and 2 of those things to kill a heavy not already a lot of turn investment? is using a cheap beater heavy (which ret doesn't really have btw, not compared to the slayer or crusader or whatever) for trading up into heavies in melee in a single activation fine, but using your caster and 2 banshee shots (18 point heavies, so 36 points of your list instead of a single 10 point crusader) not fine? how about your caster+32-34 points of battle engines? we can go down the line.
maybe he is too powerful right now, maybe he isn't. I haven't tested this version yet and I don't have an opinion. but at least on paper he fits the intended "mobile sniper" role a lot better now, something his old iterations absolutely were not accomplishing. with only aiming for AP and GW on the gun, he was absolutely incentivized to sit in a spot behind a screen and chunk a heavy every turn, and the prowl version was incentivized to go sit in a forest since ret has 0 way to generate clouds outside of casters. and even if he takes some nerfs after testing, I'd rather have this version of him (that accomplishes his stated purpose) than the last 2 versions, which pretty objectively were not accomplishing his purpose.