Post by adakai on Jul 12, 2017 13:52:39 GMT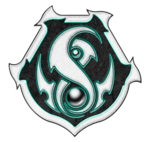 How do you unpack this onto the battlefield?....I'm imagining swordsmen on one side ...everyone else with Thyron?
Thyron bubble is usually the same formation (where I deploy them is usually based on scenario/terrain/match up). The spears have advanced deploy. Again, dependent on the match up but I would place eiryss more towards the center and usually pick a safe spot where she can advance/run to keep safe until later in the game. Soulless is usually chilling further back (also in a safe place) until I want him committed to die to trigger vengeance (usually isnt until much later in the game). I keep the rest of the spears at almost max command from Eiryss (command 9" means that this unit can reallyy spread their threat. Just be mindful about having them stay within command as they charge in. I Usually have Thyron a little offset from the center with the sworsdmen to the left or right of him. Thyron casts Storm Rager on himself and Assail onto one of the Banshees and then charges a target. I send Thyron up first
Artificer: ~2 inches directly behind Thyron. He drops a Force Wall
Lyss Healer: 5 inches directly behind Thyron and star actions for no knock downs (make sure to gain the benefit of Force Wall
Fane Guardian: towards one of the sides 3 inches away from Thyron/Lyss Healer. Also within the force wall
Soulless Voidtracers: usually around 4~5 inches from thyron in a triangle formation (thyron being the top point and the voidtracers being the base points) I try to get everyone within the 5" aura.
Banshees: dependent on the match up. They usually start somewhat to either side of Thyron for me. Walking up with him and shooting things off the board.
Swordsmen: I usually keep them a little spread out (so they dont get aoe'd... armor 13 is a joke). Running turn 1 and trying to get into optimal charge position. If you go first I will usually mini feat turn 2 if I can't get the alpha and I know they will definitely get it/I need to get into the zone to prevent scoring. Remember, the swordsmen WILL die to both Melee and accurate shooting so keep that in mind as you move them forward.
Ghost Snipers: usually on the opposite side of the swordsmen (I've also had luck matching them up on the same side to snipe off some of the enemy models that would be troublesome for my swordsmen