Post by shiver on Dec 22, 2018 7:07:14 GMT
I was the one that started the CID stuff and I still think it's a good part of it because the people I was referring to are very competitive but it's too much of a time investment and too confusing because model rules are constantly changing. How many CID's are there in a year: 6, 8, or 10? That's a lot of changes to learn in a year. Most companies will have maybe two updates a year so that the player base can puzzle through the ramifications and new synergies.
There was a mention earlier of something I'd forgotten about, the last edition of card boxes. I bought 3 and was saving up for a couple more. My flgs ordered around 30 mostly for players but at least one for each faction. Two or three months after this, they all become invalidated. It still makes my blood boil to think about it! There should have been somebody at PP that looked at the business plans and said this was a terrible idea.
This burned one of my FLGS owners hard. Just bought a lot of command books, prime and primal, and decks for every faction because we had a thriving community and he could finally get them. Then the announcement that everything was going online only 4 days later. He got left holding the ball and took a pretty significant loss. He finally sold those books for 1.00 each (no kidding) and he gave the decks away. He wrote PP an email and kindly explained to them he will never do business with them again. Thanks for sandbagging me.
I love the arguments from peoople who think this isnt the case. CID is just crazy chock full of power creep, many times worse than what I'm seeing in the new Ork codex or the new Beastmen Battle Tome. For a game company who gets shit about never having a balanced game, GW seems to be working harder on balancing their shit than PP is right now, and hey, GW had the balls to do a universal FA3.
It's their product, it's PP who should do their work with the LGSs to promote the game properly. LGSs that are still pissed about all the MK2 product cold on their shelves...
This. It isn't the community, and I hate being blamed because PP can't be bothered to get off of their lazy ass and do something about getting new players into the game. The last thing we saw that was geared at bringing in new people was that ill fated "play with a kid" organized play day, and that was so good and instrumental that i dont even remember teh damn name of it. Worse of all, they charged for the kit for it. Those kits were created from MK battle boxes, with stryker 1 and chargers. that should have been given for free, and promoted.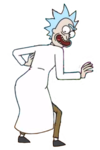 netdragon
somewhat:
CID does not compensate or "fix" mk3 in any way:
- it takes waaay to long for your faction to enter CID and get an update. I play Trollbloods which got Northkin last fall. Currently CID looks like "X" the next 2 months until Infernals kick in until summer. That's 2(!) whole years with no new Trollbloods release. 2 ******* years! With the meta changing every 3-4 monts, that's just too damn slow. Mk2 at least gave everyone "something" every 6-9th month.
- CID feels to me like a bad excuse to fix all the errors they made during the mk3 creation. Maybe it's just me..
- Only the very dedicated players want to contribute to CID:
I play 0-2 games a week, none of which I want to be an "experiment" for PP to evaluate stuff from.
If they really want quality playtesters, then actually hire a bunch of people to do it. Imo it's way more efficient:
- you get rid of negative people on the forums which leads to wasted work hours to solve what is good feedback and what is not
- you can get way more non-biased battlereports
- balance it enough for people to actually buy it, but not draw into the powercreep curse.
I agree that this should have been built around a closed and private playtest group, of a small and select group of people who are actually trained on how to playtest. They should have been recruited on an interview basis, and not selected based on "who's who" in the community (Anyone remembers the playtest they took applications for?). This playtesting probably should have been done at FLGS in Washington so they have proximity to and access to the devs. Point is, open CID is a bad idea, and it hurt the game. All it has done, when it was supposed to inspire product loyalty, is destroy product faith.
And the powercreep is real. holy shit the power creep is real. look at Northkin vs Circle Tharn. not every theme is consistently more powerful than the last, but as a general trend, they are going up in power level so much that the factions that went through earlier CIDs are now begging for a new CID cycle for another of their themes because the new stuff just eats them alive again. Its also no shock that it seems like the stuff that went through CID the latest seems to be the best shit that everyone plays in the faction. (except cryx, for some reason, that faction just shits power level and PP refuse to do anything to balance it...wonder why? guess those slayers wont sell themselves).