Post by galrohir on Feb 19, 2018 14:15:48 GMT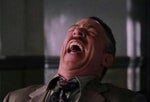 galrohir

Time to lawyer up! lets do a 'deep dive' on this baby!

The Prime Rules digest states the 3 phases of a turn:

'A player's turn has three phases: Maintenance, Control, and
Activation.'
Now Warmachine as a rule-set only states 'what you can do', it does not list everything you are 'not allowed to do', it does not explicitly say you can go back to the maintenance phase once you have started the control phase, so you are not allowed to.
With regards to Vengeance, I would like to point you to the rules below regarding 'triggered effects', the important part is in bold. It basically states that if you don't resolve an optional trigger (which Vengeance is because it states 'can', not 'must'), the trigger will still count as having been resolved. It does not matter that you did not do it because you forgot, the trigger has been resolved, and no where in the rules does it state you can re-resolve a trigger because you forgot about it.


'Some rules will describe conditional effects, also referred
to as "triggered" effects. These rules will typically describe
the trigger condition, the timing of the trigger, the resulting
effect, and the timing of the resolution of this effect. If no
specific timing is described, the effect is resolved upon the
trigger condition being met.
If a triggered effect contains an optional part, indicating the
player "can" do something, the player can choose not to
resolve that part of the effect but the trigger will still count
as having resolved.'
Please tell me where this:

"'A player's turn has three phases: Maintenance, Control, and
Activation.'"
In any way, shape or form
explicitly
states the order of those phases? Because it does not. It merely lists them. Nowhere in the rules does it state I need to resolve Maintenance before Control, and Control before Activation; only what steps must be resolved, in order,
within each phase
. Therefore, I can do them in any order I wish. Of course, you could point out this:
"Some effects are resolved at the beginning of a player 's turn.
These effects are resolved before the start of the Maintenance
Phase."
Alright, so that
implies
the Maintenance Phase goes first. But doesn't actually say so. Only when I need to resolve "at the beginning of a player's turn" effects. But it never tells me the order of phases. So, with this, I could actually do Activation, then Control, then Beginning of Turn effects, then Maintenance. Because "Beginning of Turn" references the Maintenance Phase, but the Maintenance Phase is never called out to be resolved before the other two.
And that's RAW. An incredibly pedantic and obnoxious reading of the rules, but those
are
the Rules as Written.
As for your second part, I'd like to point out that
forgetting
to do something is not
choosing
to not do something. I forgot, I didn't choose. Therefore, since there was no choice, the effect is unresolved, and I get to go back and do it.
I mean, that's RAW.